SPINNING
SPINNING® is an energetic, aerobic form of exercise on stationary bicycles. SPINNING® is a form of exercise that can be enjoyed by participants of all ages. A SPINNING® exercise program combines the heart rate with five levels of cycling.
Our SPINNING® center has 11 SPINNING® bicycles located in two rooms. Each lesson lasts 40 minutes. It is recommended that SPINNING® lessons be booked in advance.
SPINNING® participants should come at least 15 minutes before the beginning of each lesson so that there is time to change clothes and to make adjustments to your bicycle. We recommend:
moisture wicking sportswear
trainers with a solid sole
two towels
water bottle
Outside the regular lessons several times a year we organize spinning marathons. Dates are published regularly in the news section.
The current schedule of lessons is available at the reception desk.
| Price list SPINNING® lessons | | Price list treadmill or bike * | |
| --- | --- | --- | --- |
| 1 lesson | 90 CZK | 60 minutes | 80 CZK |
| 10 lessons | 800 CZK | * for hotel guests only | |
| 20 lessons | 1 500 CZK | | |
For whom is SPINNING® suitable?
For those who wish to maintain or improve their physical condition in an effective and enjoyable way. SPINNING® is a useful form of training for a wide variety of sports. Members of the NHL use SPINNING® as an efficient method for improving their overall condition.
For those who would like to improve their physical appearance. SPINNING® provides an ideal way to lose weight. During one 40-minute lesson you will burn an average of 500 calories, which is 12 times greater than most forms of aerobic exercise. SPINNING® is a form of exercise that will not negatively impact your joints. Regular participation in a SPINNING® program will help you to effectively shape and firm your body.
Proč přijet k nám do VIA IRONIA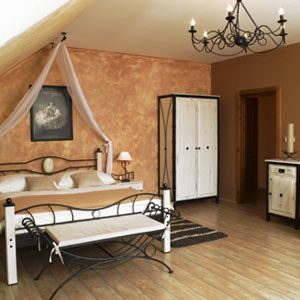 Stylové pokoje
Lidé jsou různí a proto i naše pokoje jsou různé. Každý náš pokoj má jedinečný design, zahrnující barevné řešení a vybavení kovovým nábytkem a doplňky.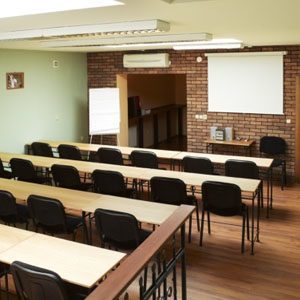 Učebna
Nabízíme učebnu. Hotel tak můžete využít také pro firemní akce s pracovní či relaxační náplní. V takovém případě poskytujeme na pronájem učebny slevu.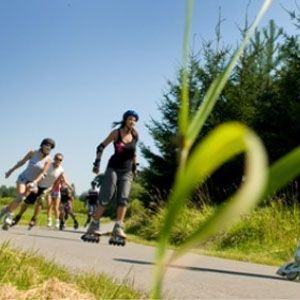 Cyklo & Inline
Zapomeňte na auta, tady budete slyšet jen jemné předení svého kola a šumění vody. Trasa vede přes Brandýs nad Orlicí, Pernou a Kerhartice do Ústí nad Orlicí.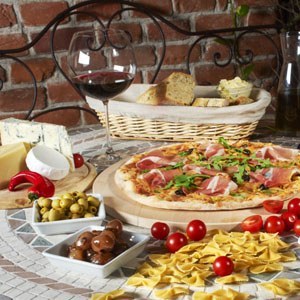 Italská kuchyně
Nabízíme posezení v příjemné atmosféře italské ulice nebo na venkovní terase. Na jídelním lístku naleznete vybrané speciality italské kuchyně, těstoviny, pizzu i víno.