Solarium
A sun-tanned person looks more vital and healthy and is more content with his or her appearance. Unlike exposure to the sun, we can precisely and individually adjust the time necessary for exposure in the solarium and thus prevent allergies and sunburning.
The solarium is not only beneficial to your appearance. The beneficial effects of ultraviolet radiation have been medically proven as well. Ultraviolet radiation strengthens the immune system, reduces stress, positively affects the cardiovascular system, and is beneficial for bones and skin.
In our Fitness Center we use horizontal solarium LOTUS XTT 160/100.
canopy lamps: 20 x 160 W
bed lamps: 16 x 100 W
face tanning lamps: 3 x 400 W
| Opening time | | Price list | |
| --- | --- | --- | --- |
| Mo - Fr | 9.00 - 20.00 | 1 minute | 9 CZK |
| Sa - Su | 10.00 - 12.00 | 100 minutes | 700 CZK |
Rules Rules for using the solarium
tan yourself regularly but reasonably
maximum of 10 exposures during the initial 2 or 3 weeks, then 1 or 2 exposures weekly, with a maximum of 50 exposures in one year
don't use the solarium if your skin is sunburned or you if have been sunbathing that day
consider your medical history
before exposure in the solarium wash off all cosmetics and take off all jewelry
don't use sunscreen with a UV factor
during exposure keep your eyes closed and always wear goggles
limit your exposure according to your skin type
before and after exposure treat your skin with the appropriate solarium skin care products
Solarium skin care products
It is only natural that you would like for your tan to look as natural as possible. However, the solarium itself is not enough. A special solarium skin care product is very important. This product was developed specifically for indoor tanning and differs in many aspects from common cosmetics.
When using a solarium, protecting the skin against drying is very important. Before exposure apply a special protective lotion to your entire body. Solarium skin care products contain special ingredients that intensify the effects of tanning and create a bronze tone to your skin that will last much longer.
Proč přijet k nám do VIA IRONIA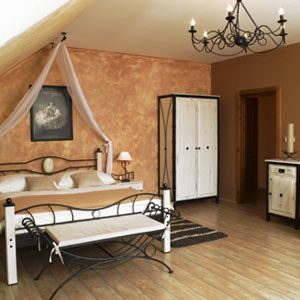 Stylové pokoje
Lidé jsou různí a proto i naše pokoje jsou různé. Každý náš pokoj má jedinečný design, zahrnující barevné řešení a vybavení kovovým nábytkem a doplňky.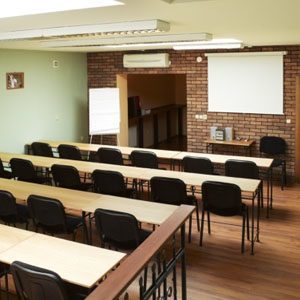 Učebna
Nabízíme učebnu. Hotel tak můžete využít také pro firemní akce s pracovní či relaxační náplní. V takovém případě poskytujeme na pronájem učebny slevu.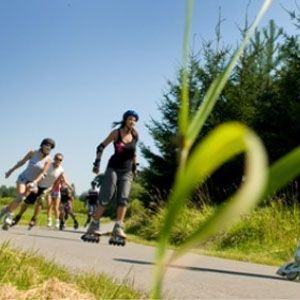 Cyklo & Inline
Zapomeňte na auta, tady budete slyšet jen jemné předení svého kola a šumění vody. Trasa vede přes Brandýs nad Orlicí, Pernou a Kerhartice do Ústí nad Orlicí.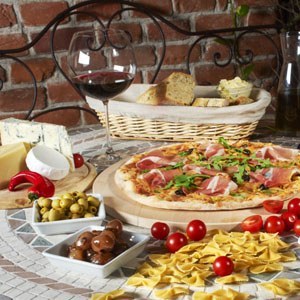 Italská kuchyně
Nabízíme posezení v příjemné atmosféře italské ulice nebo na venkovní terase. Na jídelním lístku naleznete vybrané speciality italské kuchyně, těstoviny, pizzu i víno.