Cycling & Inline
The slightly undulating landscape of our region lures to cycling. Since 2009 you can find more than 45 km of bike&in-line paths in wonderful valleys of Ticha Orlice and Trebovka river, which are unique not only by its length and location in beautiful nature of river meanders, green hills and rocks, but especially by its fine surface suitable for in-line skating.
| Bike rental | |
| --- | --- |
| 1 bike/morning (till 12.00 a.m.) | |
| 1 bike/day | 180 CZK |
Bike path Vysoke Myto Chocen - Usti nad Orlici and back
The whole route leads on bike paths with fine surface. From Chocen you ride along the river. Forget the cars and enjoy the quiet sounds of your bike and river. Passing through Brandys nad Orlici, Perna and Kerhartice you reach Usti nad Orlici.
Length: 22 km one way to Usti nad Orlici. You can take the same way back, or take road through Hradek, Svaty Jiri and Vracovice back to Vysoke Myto.
Attractions: rocks in Peliny park in Chocen, labyrinth in Brandys nad Orlici, rope center, climbing wall and canoe and skate rental in Cakle near Usti nad Orlici.
Longer trip: You can take another smooth path and go on further to Ceska Trebova or Letohrad, where you can visit a unique Craft Museum.
Attention in-line skaters: don´t forget your skates at home or you will be cussing out yourself! Especially the part between Perna and Usti is a real tidbit. The part between Usti nad Orlici and Letohrad is suitable for inlines as well.
Vysoké Mýto - Nové Hrady
The route leads on marked roads in undulating landscape passing through: Pustina, Libecina to Nove Hrady and back through Javornik and Dzbanov to Vysoke Myto.
Length: 30 km
Attractions: Chateau Nove Hrady called sometimes Czech Versailles, park, deer park and the First Czech museum of cycling in Nove Hrady First Czech museum of cycling.
Longer trip: go on further about 6 km to Toulovcovy mastale, where you can enjoy many marked bike trails in a unique terrain of sandstone rocks.
Wandering in endless forest
Need to get out from civilization? Take forest roads from Vysoke Myto to Chocen. From Certuv dub follow the green marked road to Petinoha pond and further to Horni Jeleni. There are plenty of marked and unmarked roads in this large forest. Don´t forget a map.
Length: can be easily adjusted according to your mood. You can ride through this wood up to the 40 km distant Hradec Kralove.
Along the Loucna river and several ponds
The whole route leads on small roads in slightly undulating landscape passing through Bzundov, Bucina, Cerekvice nad Loucnou a Horky back to Vysoke Myto.
Length: 29 km, with the possibility of going further to Litomysl
Attractions: ponds Chobot, Lacnov and others
More cycling tips, photos and actual events you find at www.ceskomoravskepomezi.cz.
Proč přijet k nám do VIA IRONIA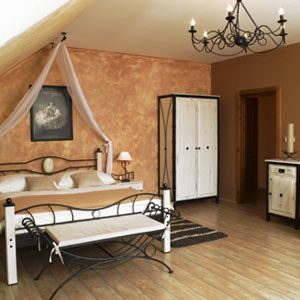 Stylové pokoje
Lidé jsou různí a proto i naše pokoje jsou různé. Každý náš pokoj má jedinečný design, zahrnující barevné řešení a vybavení kovovým nábytkem a doplňky.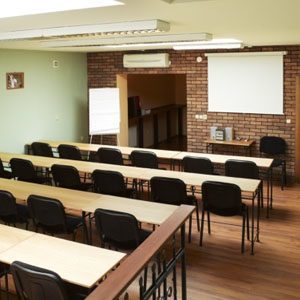 Učebna
Nabízíme učebnu. Hotel tak můžete využít také pro firemní akce s pracovní či relaxační náplní. V takovém případě poskytujeme na pronájem učebny slevu.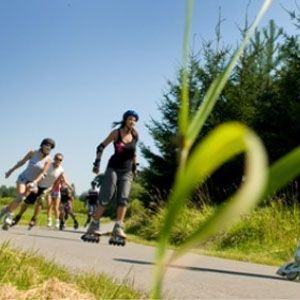 Cyklo & Inline
Zapomeňte na auta, tady budete slyšet jen jemné předení svého kola a šumění vody. Trasa vede přes Brandýs nad Orlicí, Pernou a Kerhartice do Ústí nad Orlicí.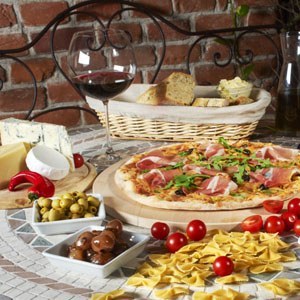 Italská kuchyně
Nabízíme posezení v příjemné atmosféře italské ulice nebo na venkovní terase. Na jídelním lístku naleznete vybrané speciality italské kuchyně, těstoviny, pizzu i víno.